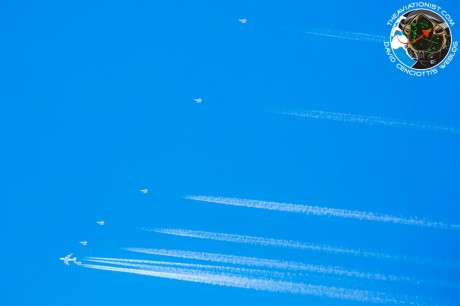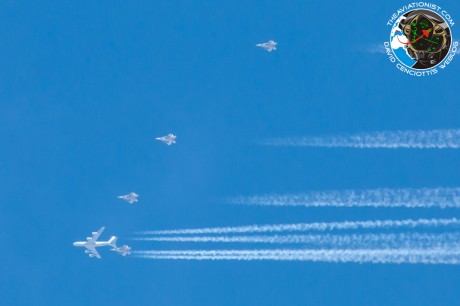 Image credit: Gian Luca Onnis
Stealth planes might be invisible to radars but they can do nothing against human eye.
This is what these images prove.
Taken by Gian Luca Onnis, a (lucky) photographer and aviation enthusiast, on Jan. 25, the photographs show a flight of six F-22 Raptors trailing two KC-135 and a KC-10 tankers overflying Sardinia island, Italy, on their way back to the U.S..
The radar evading planes, returning to Holloman, New Mexico, from a deployment in South East Asia, were clearly visible because of the long white contrails they left over the Mediterranean Sea.
The six F-22 Raptors had deployed to Al Dhafra in the UAE via Moron, Spain, on Apr. 20, 2012.
David Cenciotti-theaviationist.com