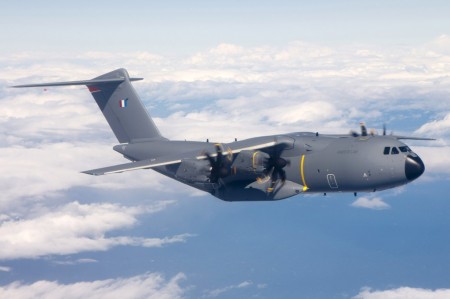 Spain has moved to halve its planned fleet of Airbus A400M military transport planes by offering the rest for export, casting a fresh shadow over Europe's largest defence project as the long-awaited plane goes into service.
The move is the latest sign of pressure on crisis-hit European nations that bought the delayed troop carrier, which itself had to be rescued in 2010 because of a cost blowout blamed on technical, management and political errors.
After a four-year delivery delay, the first A400M flew to its new operating base in Orleans, south of Paris, on Friday.
The aircraft was designed to meet a looming shortfall in military transport capacity among seven European NATO nations: Belgium, Britain, France, Germany, Luxembourg, Spain and Turkey.
reuters