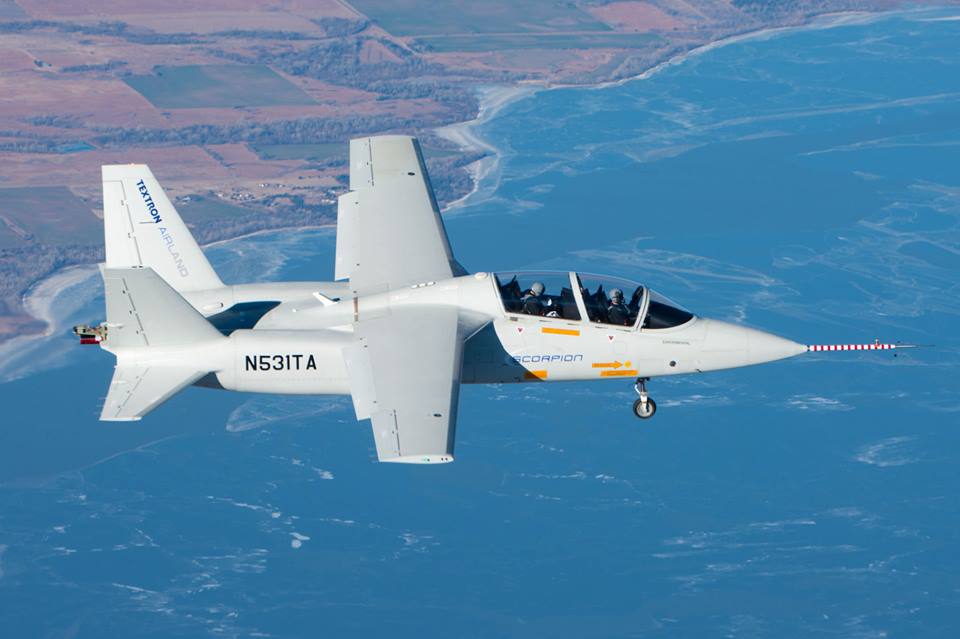 Textron has announced that Cessna Aircraft Scorpion Intelligence, Surveillance and Reconnaissance (ISR)/Strike aircraft has conducted its maiden flight.
The aircraft took off from McConnell Air Force Base in Wichita, Kansas and flew for 1.4 hours. It's expected to be a highly capable aircraft for the ISR and homeland security mission set."
Announced in September and developed in 24 months, the Scorpion has a cruising speed of up to 450 knots, a ferry range of 2,400 NM (nautical miles) and carries a payload of 3,000 lbs internal stores as well as underwing PGMs (Precision Guided Munitions).
David Cenciotti-theaviationist