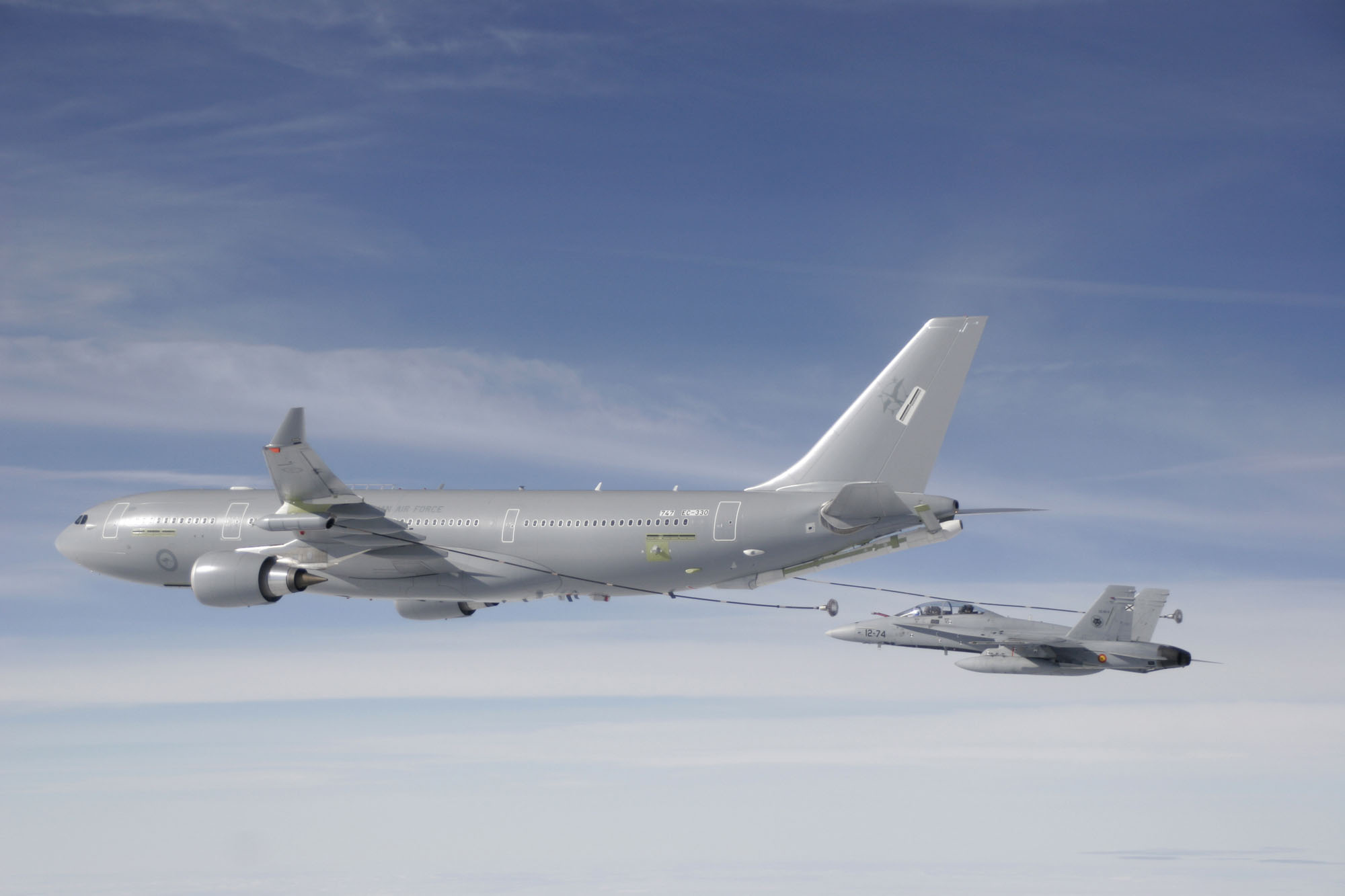 Spain's air force expects to be able to employ only around half of the A400M tactical transports on order from Airbus Military, but hopes to widen its fleet renewal effort to also introduce a new fleet of A330-based tankers.
Ejército del Aire (Spanish Air Force) will receive 27 A400M aircraft, but due to budget restrictions it's planne to operate and maintain only 14.
Madrid's first A400M is due to be delivered in January 2016, followed at a rate of four or five per year for its air force until 2022. Despite the smaller than expected size of the future active fleet, Ejército del Aire wants to operate the type in a multi-role configuration, featuring defensive aids and satellite communications equipment, and a modular air-to-air refuelling kit.
The Spanish air force also hopes to acquire three A330 multi-role tanker transports from Airbus Military, with these to represent its contribution to a proposed pooled fleet being eyed by the European Defence Agency. To also be suitable for national VIP transport tasks, the type would provide a replacement for the air force's current Boeing 707s, although no funding has yet been allocated for such an order.
The acquisition of a new tanker is one of two top priorities for the Spanish air force, with the other being a plan to acquire a medium-altitude, long-endurance unmanned air system capability.
Longer term, the air force would like to acquire a multi-role successor for its existing Airbus Military C295/CN235 medium transports, with airborne early warning and electronic warfare as potential applications beyond the airlift role.
flightglobal