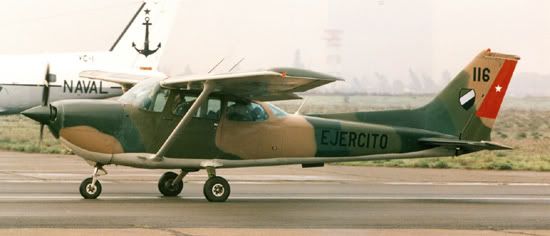 The Chilean Army Aviation Brigade (Brigada de Aviación del Ejército - BAVE) opened a tender to procure an unspecified number of basic training aircraft on 26 June and closed the tender on 1 July, but a winner has yet to be announced.
The new aircraft is meant to replace the Cessna R172K Hawk XP II basic trainers at the Army Aviation School (Escuela de Aviación del Ejercito - ESCAVE), which were retired from service in June 2013. The BAVE originally procured 18 Hawk XP IIs in 1977 and used them for training and liaison.
The tender indicates that ESCAVE will resume its own basic training programme after it had participated in the Chilean Air Force-run Joint Fixed-Wing Military Pilot Course (CCPMAF), a 6-month course with 100 hours of flight instruction performed mainly on ENAER T-35 Pillán piston-engine trainers.
janes