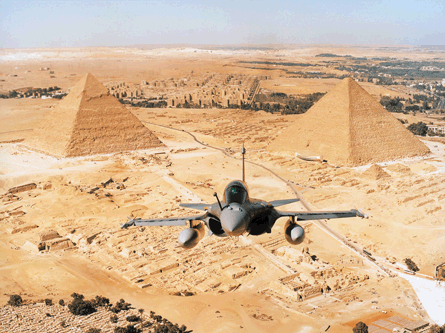 Egypt has signed the deal to buy 24 Rafale combat jets from France.
Egypt will also get a naval frigate and related military equipment as part of the package.
The official signing comes a year after France won a contract to sell Egypt four frigates .
Paris is hoping to sell 126 of the Rafale jets to India but the deal has yet to be finalised.
euronews