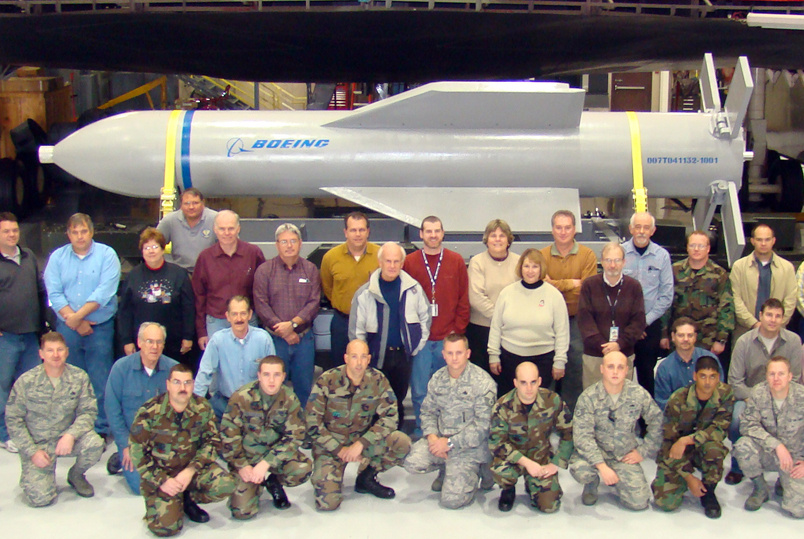 Upgrades that let the U.S. military's most powerful precision-guided bomb hit more deeply buried targets have been successful, according to the Pentagon's top weapons tester.
The Air Force in May and July dropped the 30,000-pound Massive Ordnance Penetrator made by Boeing Co. from B-2 stealth bombers on targets to evaluate an upgrade called the Enhanced Threat Modification.
Based on those exercises, the penetrator, called a bunker-buster, is capable of effectively" attacking "selected hardened, deeply-buried targets.
The bomb, which can be dropped only from the B-2, would be counted on if the U.S. carried out military strikes on some Iranian nuclear facilities.
The 20.5-foot-long bomb carries more than 5,300 pounds of explosives and is guided by Global Positioning System satellites.
bloomberg