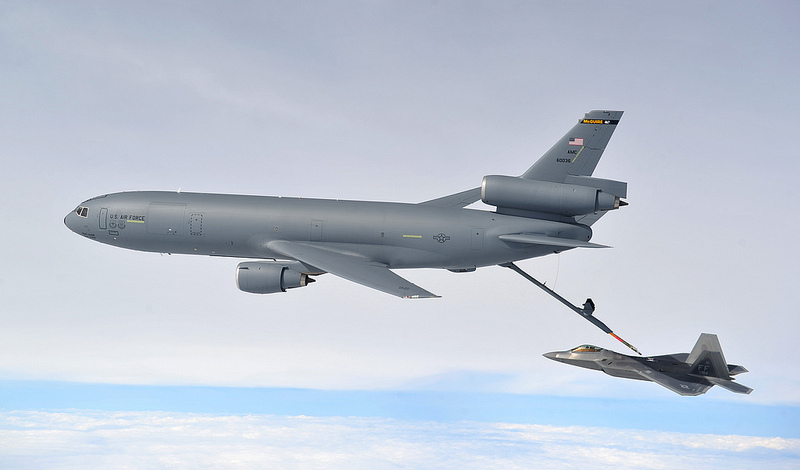 The U.S. Air Force has announced it is about to deploy 12 F-22 Raptors and about 300 personnel from Langley to Kadena airbase, in Japan.
The deployment is expected in the next few days and its purpose is demonstrate Washington's commitment to stability and security in the Asia-Pacific Region.
The aircraft will operate with the Kadena's resident 18th Wing, which hosts the largest combat wing in the U.S. Air Force composed by F-15s, E-3s AWACS, KC-135s and HH-60 Pave Hawk helicopters.
U.S. continues to provide a Theater Security Package in the region by routinely deploying aircraft to the Pacific, a theater characterized by regional disputes and China's growing naval ambitions.
theaviationist