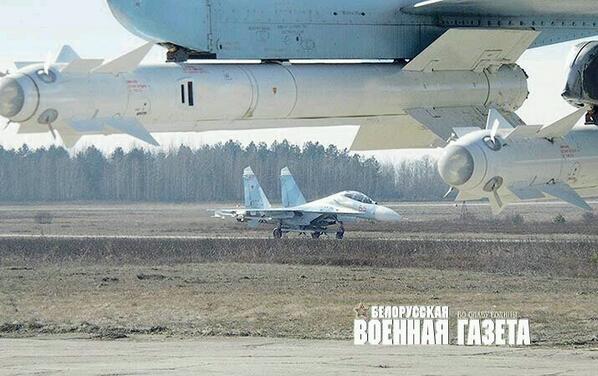 Russia has deployed six Sukhoi-27 Flankers and three support transport planes to Belarus, followingPresident Aleksandr Lukashenko's request for help against potential NATO threat.
The Su-27s were spotted carrying live missiles in Russia's standard peacetime QRA.
The deployment is said to be a response to NATO, that is deploying U.S. F-16 to Poland, and E-3 AWACS to Poland and Romania, in anticipation of the referendum on Mar. 16 that will decide whether Crimea will join Russia.
theaviationist