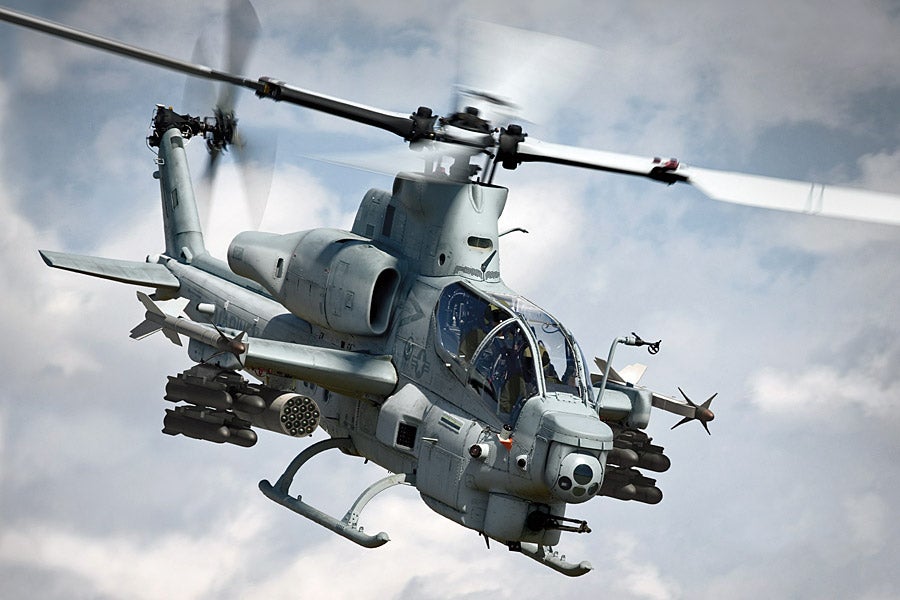 Bell is pitching its AH-1Z Viper helicopter to the Australian Defence Force (ADF) to be utilised as a maritime attack platform aboard its two landing helicopter dock (LHD) amphibious assault ships.
However there is no formal Australian requirement, Bell is briefing the ADF on the Viper's capabilities ahead of an expected decision on whether to upgrade its Airbus Helicopters Tigers to a maritime configuration.
The AH-1Z is already doing all of the missions that the ADF is doing [with the Tiger], and more. It can carry 16 Hellfire [air-to-surface missiles] plus two Sidewinder [air-to-air missiles], and has the cost-per-flight-hour figures that the ADF has been looking for.
While the Australian Army does currently field 22 Tiger helicopters, a decision is expected to be made under Phase 3 of the Project AIR 87 Tiger Armed Reconnaissance Helicopter (ARH) procurement programme on whether to upgrade these helicopters to be able to operate from the decks of the Royal Australian Navy's (RAN's) two Canberra-class LHDs (HMAS Canberra was recently commissioned, while the future HMAS Adelaide is currently under construction in Spain).
The AH-1Z has been built to be resistant to corrosion; its engines are the same as those fitted to the MH-60R maritime helicopter as already selected by the RAN; it has folding [main rotor] blades; there are heavy-duty tie-down points; and its systems are shielded so as to be 'ship-safe'." .
As well as being physically better-suited to the maritime domain, the AH-1Z has the benefit of being in operational service with the US Marine Corps (USMC). With the USMC now regularly rotating through Darwin, the ADF is going to be operating alongside the AH-1Z more and more, and so there are obvious advantages of interoperability and support to be had should Australia choose to also procure the helicopter.
The discussions with the ADF is still in a very informal stage.
janes