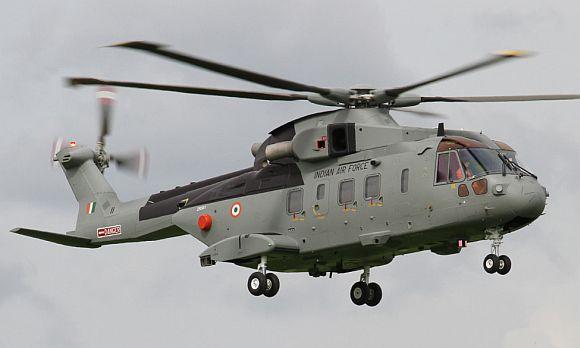 Following the termination of the AgustaWestland deal for AW 101 choppers, the Defence Ministry is now looking at options to ferry VVIPs, given that the service life of the existing Mi 8 fleet being operated by the communication squadron of the Air Force is drawing to an end this year.
Several options are being considered by the Air Force to ensure that choppers are available for travel of VVIPs over the next few months as concerns have surfaced about the safety of the Mi 8 fleet that has now been in service for 26 years and has seen several scares in the past due to technical issues.
With the option of the AW 101 VVIP choppers firmly out of the window, sources said one option that has been floated by the Air Force is to extend the life of the existing fleet of eight Mi 8s in incremental levels over the next few months.
The Mi 8s — six were initially inducted into the VIP squadron in 1988 and two more were introduced later — are at the very edge of their maximum service life that can at best be extended to 30 years. As per current standards, the extended total technical life of the fleet is coming to an end this year. While this can, technically speaking, be extended for another four years, it is not considered to be safe for VVIP duty.
The option most likely to meet the requirement — is to upgrade some choppers of the newly acquired Mi 17 V5 fleet that has been inducted by the Air Force. This option is the easiest to implement at short notice.
The option of initiating a new acquisition process for VVIP choppers is also being considered. However, given that this new acquisition process would take at least three-four years, it is not being looked at as very viable.
The fourth option before the defence ministry is to temporarily lease choppers in the VVIP configuration from international players as an interim measure.
indianexpress