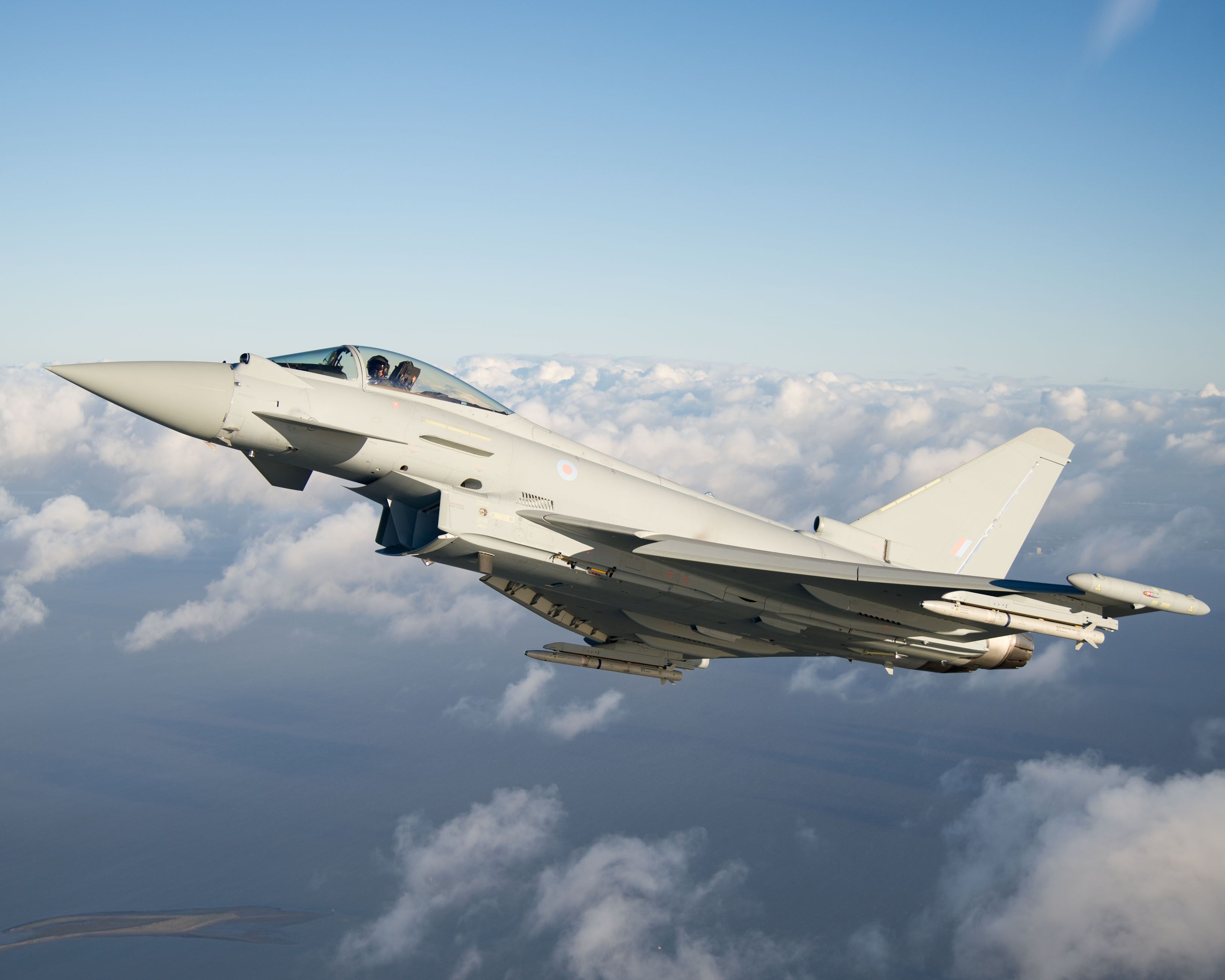 Production of the Eurofighter Typhoon may conclude at the end of 2017 if there are no further orders from the program's four partner nations or export customers.
Governments and industry are in discussions over the fate of the final order of Eurofighter Typhoon combat jets for the four partner nations involved in the program amid Germany's plan to end its purchases early.
The British, German, Italian and Spanish governments are in negotiations with industry over whether to go ahead with part or all of what is known as the Typhoon Tranche 3B order.
An Italian source said the industry partners have given the governments a deadline to decide whether they wish to order Tranche 3B aircraft or not.
The four nations are on the hook for a total of 124 Tranche 3B aircraft for what is planned to be the last batch of the twin-engine planes to be delivered to the European partners.
With budget cuts across Europe biting into Air Force fighter jet numbers, analysts have for some time written off the possibility of a Tranche 3B order, unless export orders are counted as part of the commitment.
The governments might have to pay compensation to industry if they do not turn their longstanding commitment to buy the remaining Tranche 3 aircraft into a firm order.
Tranche 3 was split into 3A and 3B portions as a compromise among the four nations and industry in 2009, after the governments balked at committing to the entire remaining order for the fighter jet amid the deepening economic crisis in Europe and beyond.
Britain has the largest 3B commitment at 48 aircraft, followed by Germany with 37, Italy with 25 and Spain with 14. All but the Germans have deep public finance problems, which have led to reductions in defense spending.
The first of 112 Tranche 3A aircraft ordered by the four nations was test flown by BAE for the first time late last year.
Assembly lines across the four nations will start going quiet at the end of 2017 if there are no further orders from the partner nations or export customers.
Executives, though, say they are confident production of the Typhoon will continue well beyond 2020 on the back of export orders.
An additional order for Saudi Arabia and a possible deal with Bahrain look like the best prospects in the export market.
The fighter also is competing in Qatar and Kuwait, and secondhand planes are being offered for lease by Malaysia.
India remains a potential customer if France's Dassault Aviation fails to seal long-running negotiations to supply the Rafale.
The United Arab Emirates could also re-emerge as a customer, even though the gulf state and BAE broke off negotiations in December for a possible 72-jet order.
More than 400 Tranche 1 and Tranche 2 Typhoons have been delivered to the four partner nations, plus export customers Austria and Saudi Arabia. The aircraft has also been purchased by Oman.
defensenews