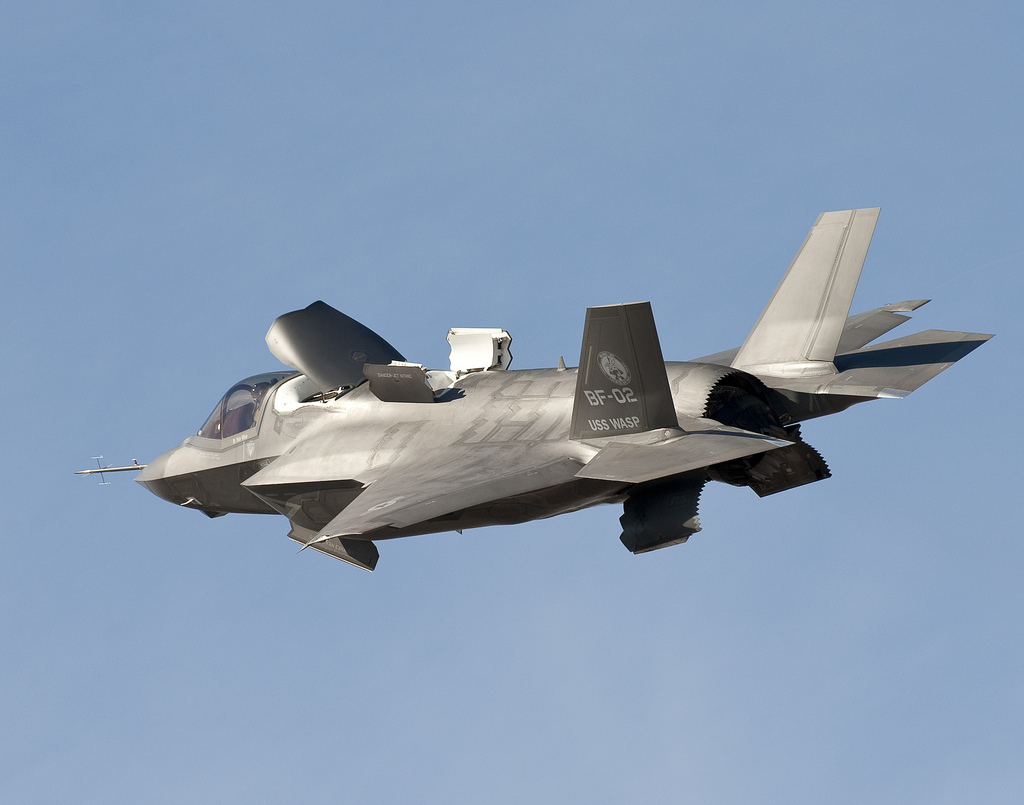 Eight months after the Italian parliament suspended new orders of the Joint Strike Fighter (JSF), members of the country's biggest political party may try to halve the total purchase.
The center-left Democratic Party is preparing a policy document for approval in parliament which could seek to cut Italy's planned purchase of JSFs from 90 to around 45. The country has already reduced its total buy from the originally planned 131 aircraft.
Sources sais the document would strive to make Italy invest in the multirole, ground attack version of the Eurofighter. Italy, a partner in the Lockheed Martin JSF program, has hitherto shown relatively little interest in the European plane.
The report follows a series of hearings in parliament's two defense commissions about Italian military spending, held in the wake of the June vote by parliament to suspend further JSF orders.
Assembly work on Italy's JSFs at the country's Final Assembly and Check Out line at Cameri airbase in northern Italy has meanwhile proceeded according to schedule since kicking off last July.
Italian officials are proceeding with the procurement of 14 aircraft which were covered by full or initial industrial agreements. Three of the aircraft come from Low Rate Initial Production batch 6, three from LRIP 7, four for LRIP 8 and four from LRIP 9, including one F-35B jump-jet variant.
The components of the first aircraft, known as AL-1, are now emerging from the Electronic Mate and Alignment system, one of four at the base, which is run jointly by Alenia and Lockheed Martin and bankrolled by the Italian government.
Engine and electronics testing, including checks on the aircraft's low observation signature, will begin shortly, with first flights and delivery in 2015.
Work on the second aircraft to be assembled started in November, with the third to start in March and the fourth in July. "All major components have arrived for AL-3 and some for AL-4 are arriving now," said Palmer.
Alenia Aermacchi is meanwhile stepping up its work on JSF wings at Cameri, with the first two full wing sets destined for US F-35s now in production.
defensenews