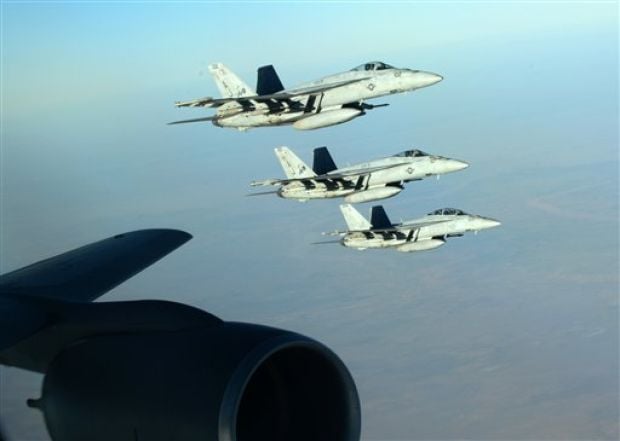 Boeing remains optimistic about the F/A-18 fighter assembly line in St. Louis, saying there's a good chance the line could stay open beyond 2017.
Current orders will keep the assembly line open until 2016. If approved, a Congressional proposal to buy 12 EA-18G Growlers, would allow Boeing to keep the line up running end of 2017.
Boeing has more than a "50-50 chance" of receiving enough Navy and foreign orders to keep the Super Hornet line open beyond that date.
stltoday