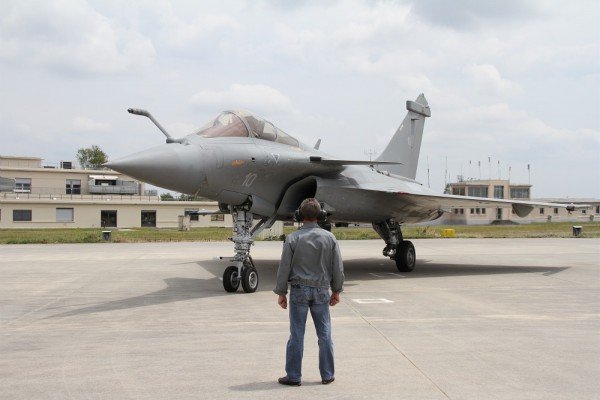 On Friday, 3 October, the Dassault Aviation plant in Mérignac delivered to the French defense procurement agency (DGA) the Rafale M10, the first of a tranche of ten retrofitted Rafale "Marine" (Navy) aircraft.
These ten Rafale aircraft (M1 to M10) were produced from the late 1990s to replace the F-8 Crusaders aircraft that provided air defense for the French navy since 1964. As this replacement could not wait for the service entry of the versatile F2 and F3 standards, the ten Rafale Marine were provided with a so-called basic F1 standard, limited to superiority and air defense missions only.
All the other French Navy (and Air Force) Rafale aircraft are currently built to the F3 standard. The aircraft that were produced to the F2 standard have been easily converted to the F3 standard. The transition from F1 to F3 is more complex and requires a specific program.
dassault-aviation