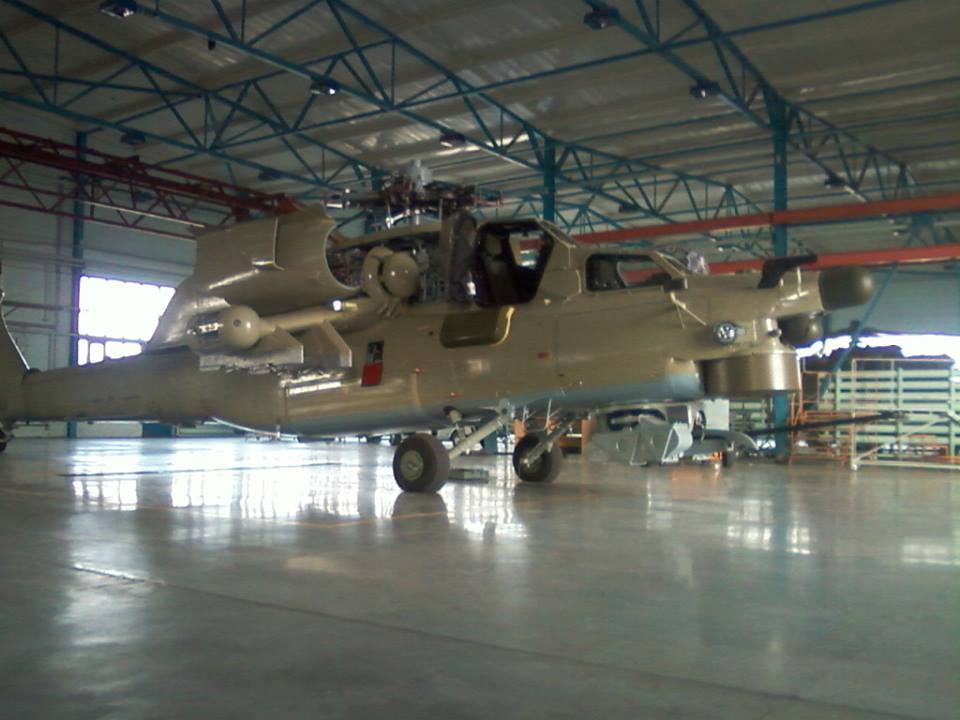 Taken at Rostov on Don plant, the photographs show Baghdad's new attack choppers in the color scheme chosen by the Iraqi Air Force.
23 Russian attack choppers have been delivered to the Iraqis, the first batch of 10, in September 2013 and the second of 13 examples, in January 2014.
With the delivery of the Mi-28s Iraq has become the third country (with Russia and Kenya) to operate the all-weather, day-night, two-seat anti-armor attack helicopter (whose export version is known as Mi-28NE) destined to replace the Mi-24 Hind in Russian service.
Iraq expects to give its Special Forces the support of around 40 Mi-35 and Mi-28NE attack helicopters from Russia that will be used for border patrol and antiterrorist operations.
theaviationist