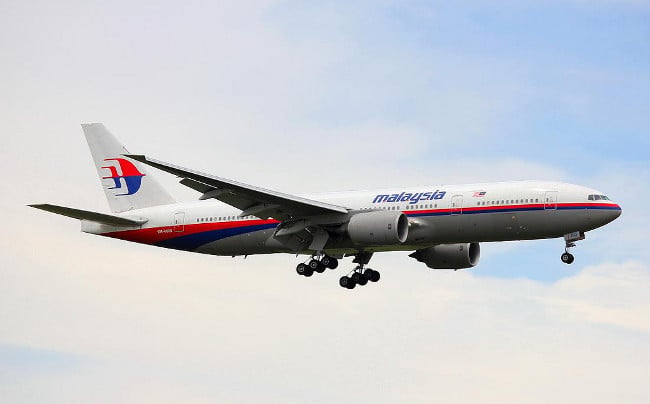 The missing Malaysia Airlines flight MH370 was shot down during a joint Thai-US military training exercise and then the subject of an elaborate international cover-up – according to a book released about the lost plane.
Cawthorne, the author, introduces his book by claiming that the families of MH370's passengers will "almost certainly" never be sure what happened to their loved ones.
But he goes on to support one theory, based on the eye-witness testimony of New Zealand oil rig worker, that the plane was shot down shortly after it stopped communicating with air traffic controllers.
At the time there was a series of war games taking place in the South China Sea involving Thailand, US and personnel from China, Japan, Indonesia and others.
The drill was to involve mock warfare on land, in water and in the air, and would include live-fire exercises.
Cawthorne suggests that "another black box" could have been dropped off the coast of Australia to divert the efforts of search teams. "After all, no wreckage has been found in the south Indian Ocean, which in itself is suspicious."
independent