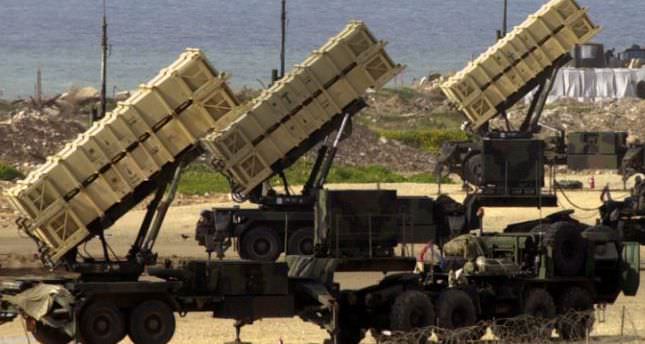 Germany's Defense Ministry dismissed media reports over claims that Patriot Missile Batteries in Turkey would be withdrawn at the end of 2014, adding that the mission could be extended for two more years.
Germany has announced it is prepared to extend its deployment of Patriot missile batteries in Turkey if Ankara requires it. The announcement on Monday came one day after the German press reported that NATO allies had begun talks on halting the mission - which Ankara had requested in 2012 amid possible threats from Syria - at the end of 2014, following the removal of chemical weapons from its southern neighbor.
The German parliament decided in late January to extend its deployment of Patriot missiles in Turkey until Jan. 31 2015, with the possibility of a further extension. The batteries have been stationed in Kahramanmaras since January 2013 and have been operating under the command and control of NATO.
The mission involves up to 400 troops from the German military.The U.S. and the Netherlands also operate two Patriot missile batteries each as part of the NATO mission.
dailysabah