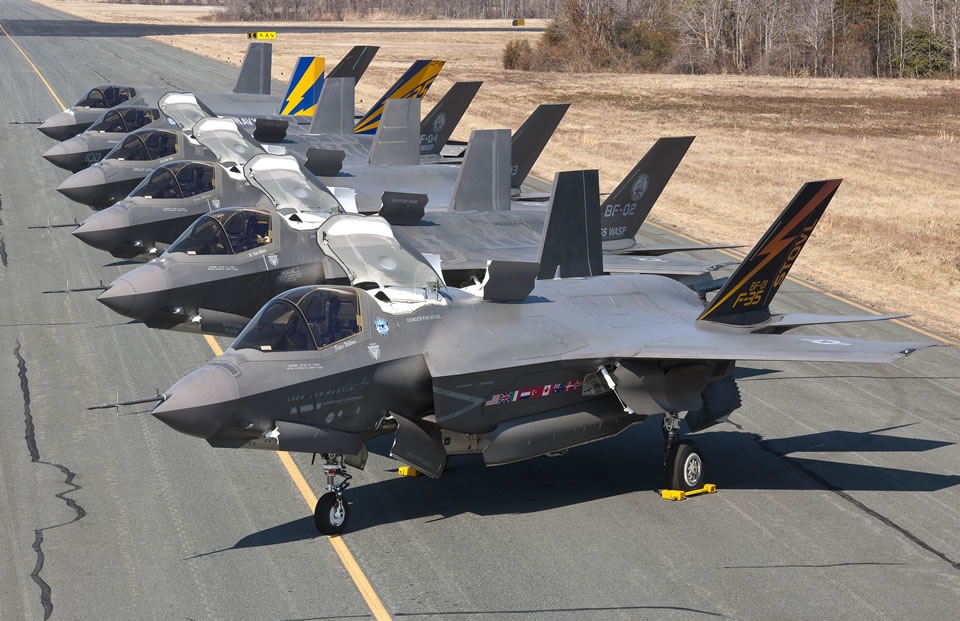 The F-35A struck by fire as it took off from Eglin Air Force Base has been secured and is under armed guard in a secure hanger and the Air Force and Marines are not flying their versions of the Joint Strike Fighter until they know more about the fire's causes.
The 33rd Fighter Wing, responsible for F-35 training at Eglin Air Force Base, said Wednesday morning that its "commander has decided to continue the temporarily suspension of F-35A flights at Eglin in the interest of safety as we continue to investigate the cause of the mishap."
The fire-damaged plane, has been secured as if it were a production aircraft and this was a problem unlikely to affect the rest of the F-35 fleet. This is the first time all the commands and services have grappled with a potentially serious flight incident and it seems pretty clear that no one is sure what the protocols are for a plane that is both in the test phase and in low rate production.
breakingdefense