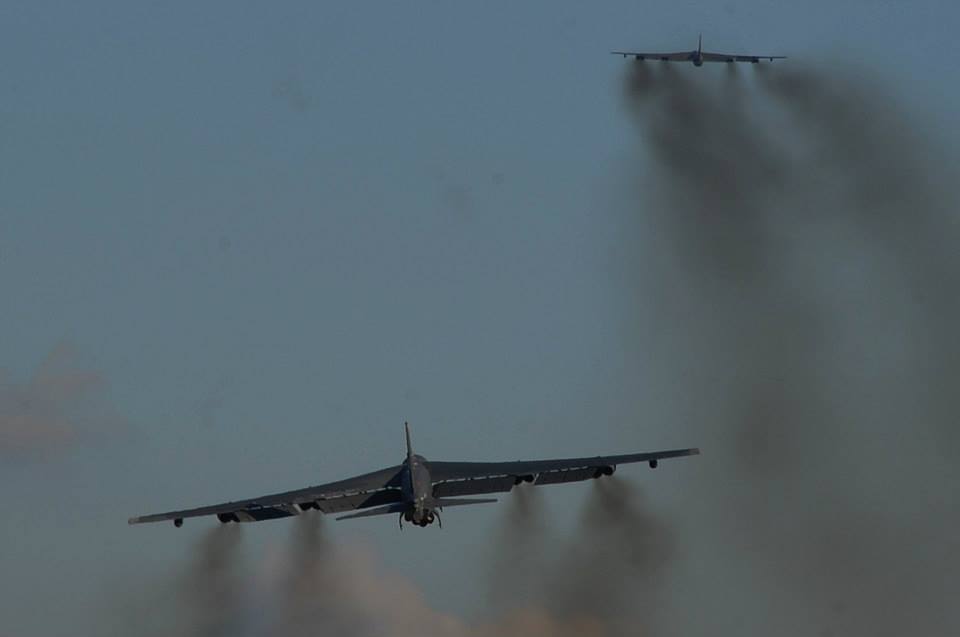 On Jun. 4, two U.S. Air Force B-52 from AFB Barksdale, and one from Minot AFB, landed at RAF Fairford, England, for a short deployment.
The aircraft relocated to Europe to conduct training activity in the U.S. European Command area of operations, to provide opportunities for aircrews to sharpen skills in several key operational sets and become familiar with airbases and operations in the region.
Although the official release does not mention it, a patch produced for the deployment suggests that the B-52s were deployed to take part in the Baltops and Saber Strike 2014 exercises.
Whereas Baltic Operations (BALTOPS) 2014 is an annual multinational maritime exercise held in the Baltics with assets from 13 participating nations involved in training scenarios that include air, surface, subsurface and mine warfare, Saber Strike is a U.S. Army Europe-led security cooperation exercise which, focuses, on the three Baltic States: Lithuania, Latvia and Estonia.
Once there was Pivot to Asia. Nowadays there is a Pivot to the Baltics.
During the deployment to Fairford, lasting about two weeks (and according to rumors involving more B-52s coming from U.S. airbases in the next few days), a Stratofortress will also take part in the 70th anniversary D-Day commemoration.
theaviationist