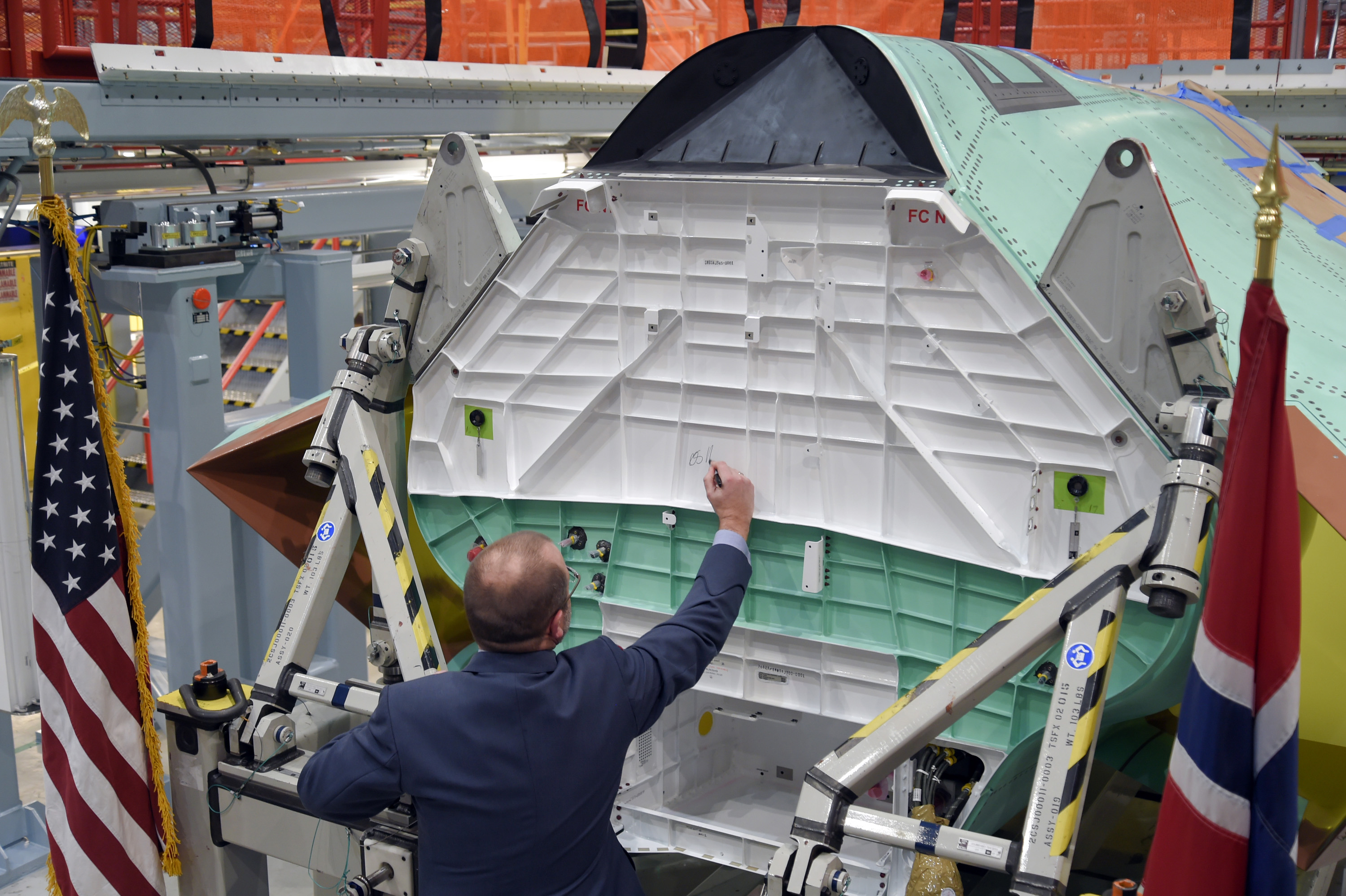 Northrop Grumman Corporation has completed – on budget and on schedule – the center fuselage for the first F-35 to be ordered by Norway, a conventional takeoff and landing (CTOL) variant designated AM-1.
The company celebrated the production milestone with a brief ceremony Dec. 4 at its Palmdale Aircraft Integration Center of Excellence, the site of its F-35 Integrated Assembly Line (IAL). Royal Norwegian Air officials attended the ceremony on behalf of the Norwegian government.
The AM-1 center fuselage is the first of 52 center fuselages that Northrop Grumman will produce for Norway. It is the 166th center fuselage that the company has produced at its Palmdale site, and the 34th such unit delivered to Lockheed Martin this year.
Lockheed Martin Aeronautics will perform final assembly and checkout of the Norwegian F-35s in Fort Worth, Texas. The process includes mating the center fuselage to the forward fuselage/cockpit and wings produced by Lockheed Martin, and the aft fuselage and empennage produced by BAE Systems.
globenewswire